One of the most incredible new synths available. It re-defines analog synthesis in a modern synth. Using Virtual Sound Modeling technology the intricate nuances and character of analog synth sounds are beautifully recreated on this amazingly flexible synth.
First of all, it can sound like them all, an ARP 2600 or a Minimoog or a Roland Jupiter. This synth is polyphonic and multitimbral, it has a very flexible filter, LFO and Envelope control, portamento/legato, a great arpeggiator and analog-like dedicated knobs for quick and easy synthesizing!
Everything is MIDI'd up and controllable, there's a great pitch bender and a 'morphing' feature. A performance mode allows certain parameters to be stored with a sound such as unison or poly modes, legato and portamento. It is available as a Keyboard, a Rackmount module and as Virtual PC Software.
This synth is currently in use by lots of artists including Ken Ishii, The Crystal Method, Fatboy Slim, Cirrus, Nine Inch Nails, Depeche Mode, Deftones, Mouse on Mars, Maroon 5, Dr. Dre, Laurent Garnier, ATB, The Prodigy, Autechre, Astral Projection, Boom Boom Satellites, Fluke, Front Line Assembly, KMFDM and Underworld.
Demos & Media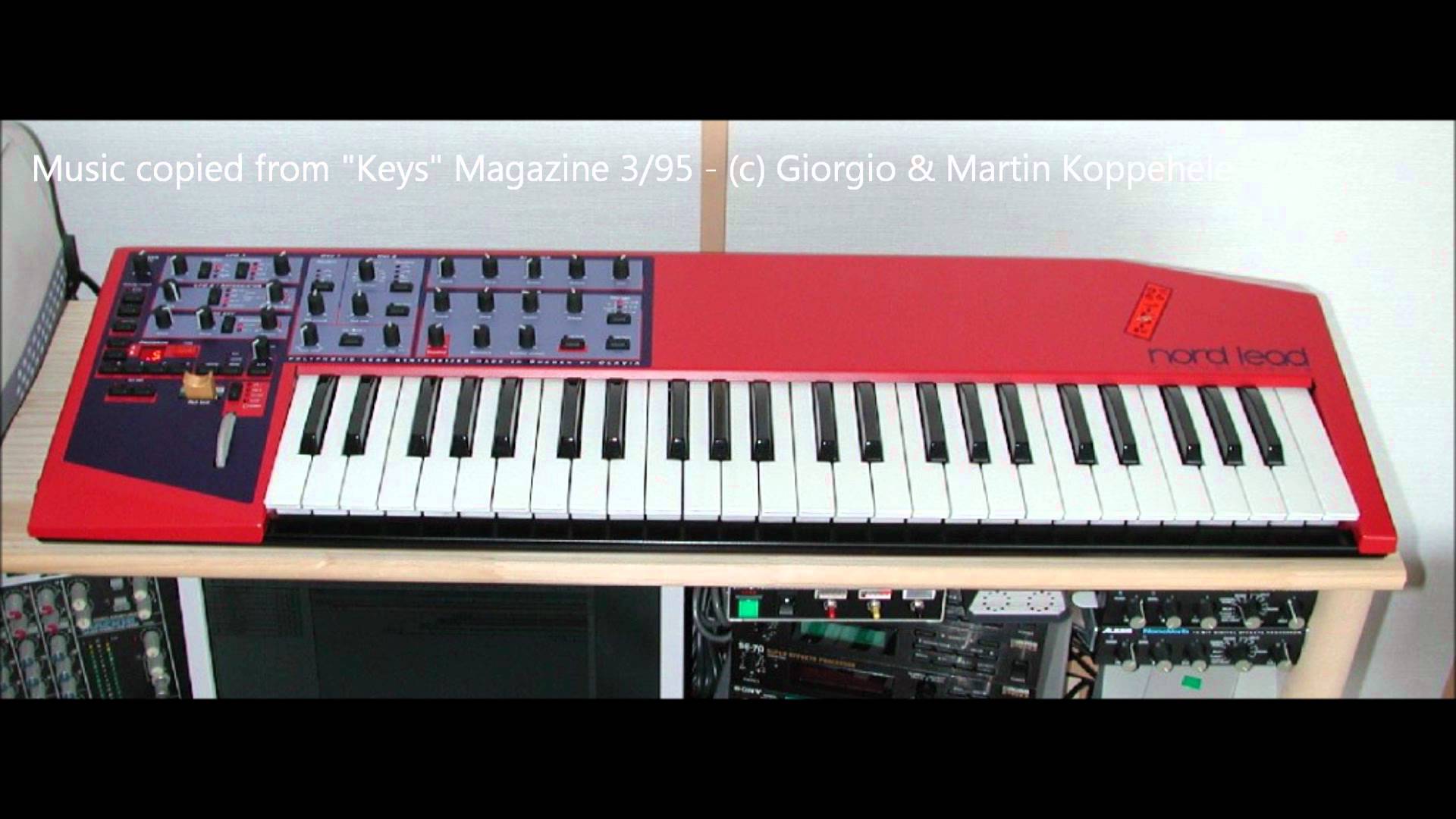 Nord Lead 1 - Epic Trance Demo (Keys Magazine 3/95)
Audio Clip 1
All kinds of impressive basslines, pads and sounds from this excellent synthesizer.
Specifications
Polyphony -
4 to 12 voices, 4 part Multitimbral
Oscillators -
2 VSM oscillators (triangle, sawtooth, pulse) and noise
LFO -
2 LFO's (triangle, sawtooth, random) control OSC 1 or 2, filter, pulse-width, ADSR envelope
Filter -
12 dB/oct 2-pole lowpass, 24dB/oct 4-pole lowpass / bandpass / highpass (both with cutoff, resonance, env amount, env velocity, key tracking, ADSR envelope)
VCA -
ADSR envelope and Amplifier Gain control
Keyboard -
48 velocity sensitive keys
Memory -
59 preset programs, 40 user, 100 performances
Control -
MIDI, and all knobs and controls are MIDI!