SuperNova
An excellent polyphonic super synth based on the classic Bass Station. Let's start with 16 voices of polyphony (20 with the new OS), add three VCO's using sound modeling to re-create those classic analog sounds with digital clarity and reliability. Amazingly this synth has seven effects per voice! That adds up to 56 effects all programmable and simultaneously available on all voices at all times!!! A macho filter section with hi, low, band pass filtering at 12, 18, 24 dB/oct ranges, resonant and self oscillating, with overdrive and key tracking. There are two extremely flexible LFO sections, two ring modulators, eight audio outputs, complete MIDI parameter control and it is cased in a cool blue 3-space rack unit.
Overall its sounds are awesome! It cleanly and nicely emulates and even transcends many classic synths like the Minimoog, Jupiter 8, Juno 106, and 2600! A 61-note professional keyboard version, seen below, doubles the polyphony to 32 voices and the memory to 1,024 patches.
There is an upgraded model, the SuperNova II which greatly increases the polyphony, sonic possibilities and offers many more new knobs and functions.

SuperNova II
It also comes in a keyboard version which combines elegance, beauty, hands on control and a great 61 note velocity and aftertouch sensitive keyboard.

Added features include new FM synthesis, ring-mod algorithms, two analog inputs and a 42-band vocoder effect. These are available in 24-, 36- or 48-voice models. The SuperNova is already in use by Orbital, ATB, The Faint, Sin, Jean-Michel Jarre and A Guy Called Gerald.
Update:
Novation Supernova can be expanded to 44 voices. It can take one 12 or 24 voice expansion card just like the Supernova II. The only difference is the base number of voices. 
Demos & Media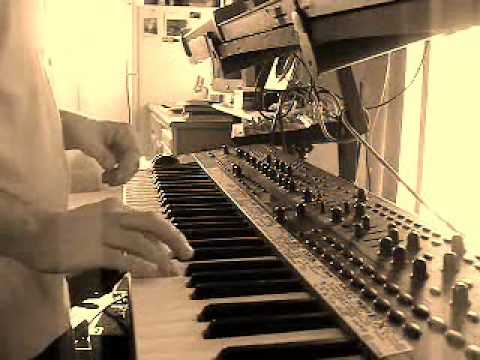 Novation Supernova 2 sounds
Novation Supernova 2 Synthesizer in Hi-Fi
Audio Clip 1
Full demo of Supernova's bass, drum and polysynth sounds and abilities.
Audio Clip 2
A demo featuring a few patches and sounds from the SupernovaII.
Audio Clip 3
Another demo featuring a few patches and sounds from the SupernovaII.
Specifications
Polyphony -
SuperNova: 20 voices, expandable to 32

SuperNova II: 24-, 36-, 48-voice models plus additional 12- or 24-voice expansion boards
Oscillators -
3 (sqaure, saw, variable width pulse) and noise
LFO -
2 with control of VCA, VCF & pitch; saw, square, tri, sample/hold
Filter -
Hi/Low/Band pass, 12/18/24 dB/oct ranges, resonant self-oscillating filter with overdrive
Effects -
Distortion, reverb, chorus, flange, phaser, delay, pan, tremolo, 2-band EQ, comb filtering
Keyboard -
61 keys with velocity and aftertouch (keyboard models only)
Memory -
512 expandable to 1,024 patches; 256 performances
Date Produced -
1998 - 2000