Newly redesigned and vastly improved, Clavia gives us the Nord Lead 3. It is a 24-voice synthesizer (the NL2 is 16-voice) with many new features including many bigger knobs and controls. A new Unison mode is available that won't affect polyphony so that you can get some extremely thick and fat polyphonic sounds. A new and 'easier to use' user interface with endless rotary knobs and LED graphs offer total and immediate control.
The oscillator section has been completely redesigned. There are two separate oscillator groups, each providing you with six different waveforms, plus an additional built-in sync oscillator. A new type of synthesis akin to FM is also available called Sinus Modulation (SM). The Nord Lead 3 also features two high quality multi-mode filters with Low-, Band- and High-pass filtering. There's also Lowpass-Highpass and Lowpass-Lowpass filter modes and a Classic mode that emulates the characteristics of a classic analog filter. The Nord Lead 3 now offers up to 3 LFOs/Envelopes per voice plus Global Vibrato, syncable to MIDI clock.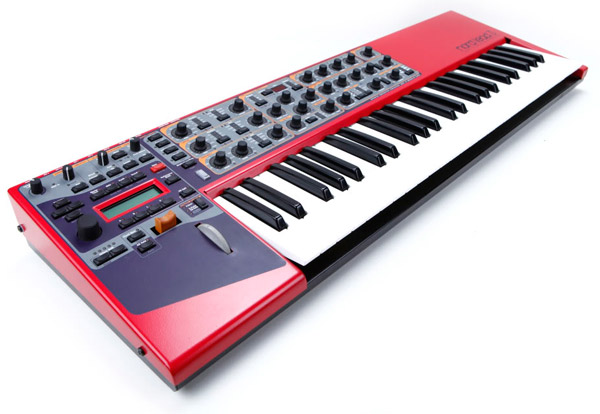 The Nord Lead 3 also has four separate Morph groups. The Morph function lets you continuously control defined ranges of up to 26 parameters in a sound, using only a single control source. This lets you produce radical changes to a sound in a very fast and easy way. There are four Morph groups available for each sound and you may assign up to 26 different parameters, distributed as you wish among the four Morph groups. The Morph groups are hardwired to one control source each: Velocity, Aftertouch, Modulation Wheel and Expression Pedal. And with the new Timbre function you can switch between two complete parameter setups in a sound.
Also on-board are 4 individual audio outputs. Each MIDI part can be routed to a separate output or to two for stereo. The Software within the Nord Lead 3 can easily be upgraded via MIDI for future enhancements and upgrades. The Nord Lead 3 makes a great synth better than ever! A Nord Rack 3 is planned for release later this year. The Nord Lead 3 has already been used by Jean-Michel Jarre, Stereolab, Adrian Belew, the Faint, Keane, and the Pet Shop Boys.
Demos & Media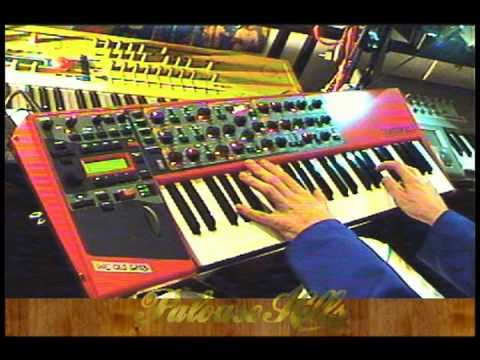 Clavia Nord Lead 3 - demo (2 of 2)
Audio Clip 1
A bunch of demo presets from the Future Music CD, issue 109.
Specifications
Oscillators -
2 oscillator groups each with Six waveforms: sine, saw, triangle, square (pulse with width modulation), noise, synced noise, dual sine; 2- and 4-op FM and differential FM; osc-sync; ring-modulation; variable unison.
LFO -
2 per voice, syncable to MIDI. Triangle, saw, square, smooth and stepped random, and triple-peak sine waveforms. Seperate vibrato effect.
Filter -
2 multi-mode filters (series or parallel). Lowpass, Bandpass, Highpass, LP-HP, LP-LP and Classic mode. 1-, 2-, or 4-pole.
VCA -
ADSR envelopes for amplitude and filter; Amplifier Gain control
Keyboard -
49 keys with velocity and aftertouch and octave shift functionality
Memory -
1,024 patches, 256 performances
Control -
MIDI IN/OUT/THRU (4-parts)