Similar to the Mirage synth/sampler, the ESQ-1 was Ensoniq's highly affordable and impressive digital synthesizer, released in 1986. Although the waveforms are digital in nature, the filters are all analog as on the Mirage. In fact, for a digital synth the ESQ-1 has many good old analog-synth features such as a ring modulator, sequencer, and oscillator-sync. The envelopes and LFOs are can be freely routed to each DCO, VCA and or VCF. There are 40 preset sounds which are the usual not-so-great sounds. Luckily the VFD display screen is large enough to make editing the sounds somewhat pleasant.
What really sets the ESQ-1 apart from other similar synths is the voice architecture. Choose from analog, digital, or samples or any combo since there are three independent oscillators per voice! Once you start editing on the ESQ-1 you will come up with interesting and unique results. Using dynamic voice allocation it can seemlesly switch from 8-voices of analog to 8-voices of digital or sampled voices! This gives you a wide array of different sonic elements at your fingertips!
Then there's its built-in sequencer. It can store up to 24,000 notes in 30 sequences and 10 songs via battery back-up. Anyone in search of an alternative synthesizer should consider the ESQ-1. More analog than a DX-7 or D-50 and also much cheaper, the ESQ-1 is a tasty option that is worth a try.

The ESQ-M (pictured above) is a rack-mount version released in 1987 which is identical to the ESQ-1 except that it excludes the on-board sequencer option. The ESQ-synths have been used by Anything Box, Skinny Puppy, Jean-Michel Jarre, and Steve Roach.
Demos & Media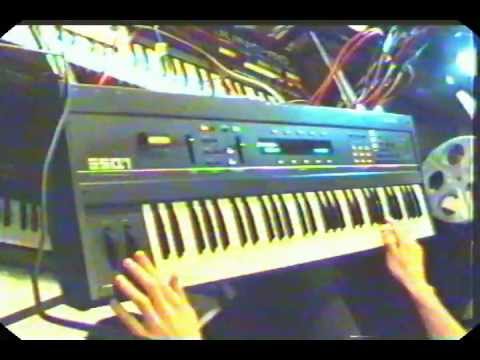 Ensoniq ESQ1 | demo (1 of 2)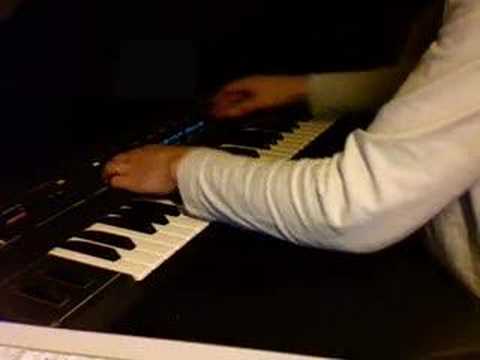 Ensoniq ESQ-1 demonstration
Factory Patches
A zipped WAV file, which when unzipped can simply be played back to the ESQ-1 via the "Tape In" in order to restore all the factory patches.
Manual
Download the original owner's manual from SoundProgramming.net.
Specifications
Polyphony -
8 voices (dynamic voice allocation)
Oscillators -
3 digital oscillators per voice, 32 waveforms
LFO -
3 LFOs per voice; triangle, saw, square, random
Filter -
4-pole analog resonant filter with 6-stage envelope
VCA -
4 VCA + 4 Envelopes with 7 parameters per voice
Sequencer -
8-Track (30 patterns, 10 songs w/ up to 99 patterns each)
Keyboard -
61 note (velocity)
Date Produced -
1986 - 1988