The D-50 is an all-time favorite digital synth that's still just as popular today as when it first came out in '87. Once Roland's hottest digital synth, it competed against the Yamaha DX7, and was much easier to use. By joining 8-bit PCM samples with "LAS" synth-generated sounds, the D-50 is capable of unique and complex sounds. The PCM samples contained the attack transients, while the rest of the sound came from the Linear Arithmatic Synth (LAS) section which sounds very analog, with subtractive-style synthesis and low-pass-resonant filters. Built-in chorus and (for the first time) digital reverb are also included for giving your sounds space and life! It also has a joystick controller for real-time timbre manipulation. The D-50 was great for new and non-acoustic, percussive, ethereal and beautiful pads & sounds.

Roland D-550 Rack Version
Both the D-50 and D-550 benefit from the PG-1000 external controller which gives you very plain and simple slider/fader type control of all adjustable parameters of the synth. The D-50 includes MIDI on all 16 channels but because it is monotimbral you can only use one channel at a time. There is an upgrade which will give the D-50 and its rackmount version a full 16 channels of simultaneous MIDI multitimbral data communication. This popular synth has been widely used in all forms of music. Eric Clapton, Enya, 808 State, Jean Michel Jarre, Vince Clarke, Apollo 440, Eat Static, LTJ Bukem, Fluke, Information Society, Lab-4, Gary Numan, Rick Wakeman, Kitaro, Rush, Vangelis, Richard Barbieri, Boston and Nick Rhodes of Duran Duran are just a few of the many satisfied users.
Demos & Media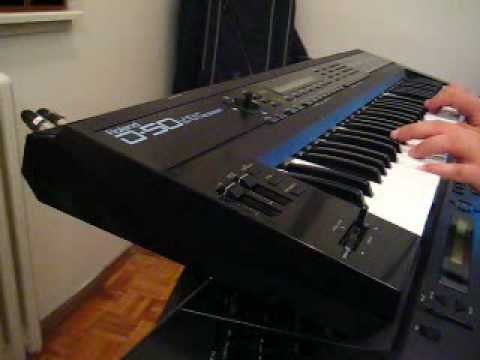 Roland D-50 demo, by Aleksandar Gazibara.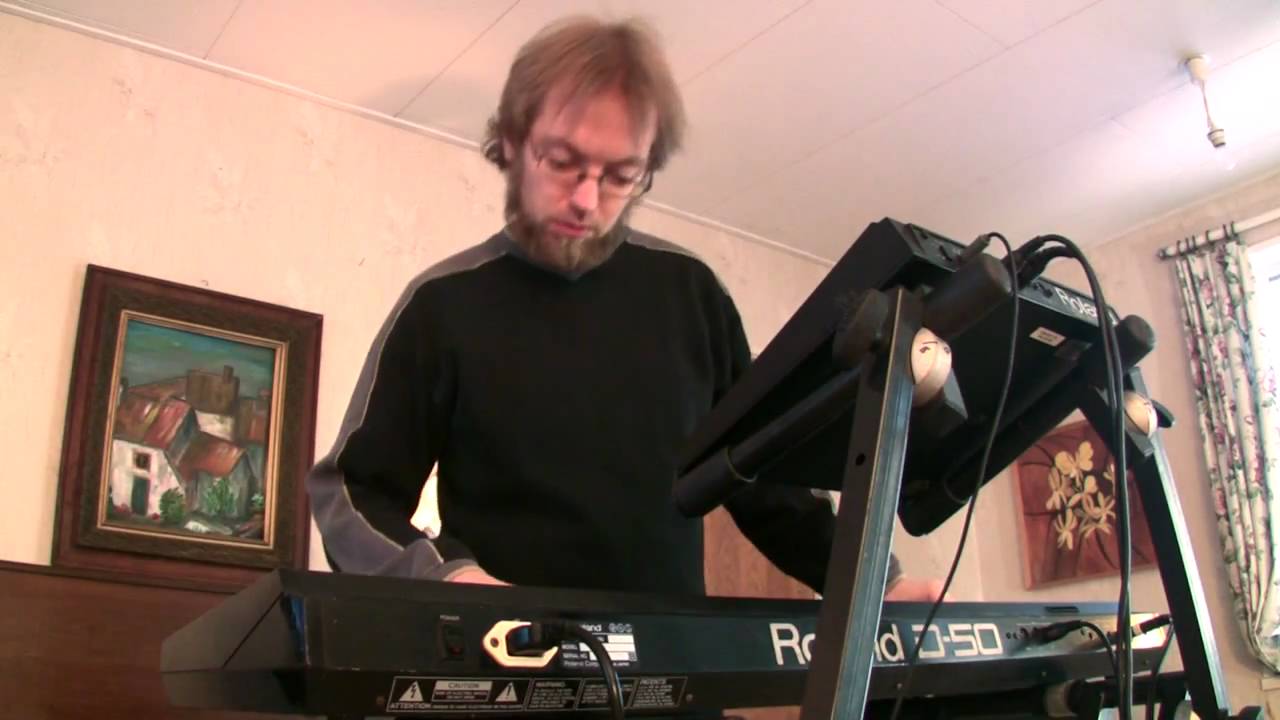 Kebu - Requiem for a Dream (Roland D-50 demo)
Audio Clip 1
A few pads and examples of patches from the vast collection of sounds available in the D-50. From the Future Music CD, issue 52.
Specifications
Polyphony -
16 voices (32 partials with 2 per voice); 8 voices (using 4 partials per voice in Dual or Split Mode)
Oscillators -
Digital LAS (Linear Arithmetic Synthesis) & PCM, 32 osc.
LFO -
YES (3 x 2tones = 6 LFOs)
Filter -
low-pass-resonant
Envelopes -
ADSR envelopes
#Instruments -
Monotimbral (can be upgraded for multitimbrality)
Keyboard -
61 note keyboard with velocity and aftertouch