The TB-303 is THE sound of acid and techno house music! It's a monophonic analog bass synthesizer married to a pattern-based step sequencer released in 1982. It features a single analog oscillator with two waveforms (ramp or square) and has a simple but excellent VCF (filter) with resonance, cut-off, and envelope controls. There are also knobs to adjust tuning, envelope decay, tempo and accent amount.
How does it work? Well, it's not a performance synthesizer because you have to program a pattern of notes and timing info into it (sort of like a drum machine). Patterns can then be linked into songs. It was originally made to accompany a drum machine, the TR-606 specifically, and provide bass-line accompaniment to guitarists, keyboard players, etc. It was not a successful product in its time. As a result, creative DJs and aspiring electronic musicians found them for next to no money and began using them for techno and acid music. Usually a single pattern is continuously played while the performer tweaks the knobs creating an exciting and expressive musical event.
The TB-303 has become one of the most sought after vintage synths ever! It has helped develop and stylize many forms of electronic music including House, Acid, Trance and Ambient. If ever there was a need for a repetitive bassline/groove or an extremely resonant and bubbly sound, the 303 is KING. Truly a unique machine with a very identifiable sound! It has spun off several imitators as well: Novation Bass Station, ReBirth, Doepfer MS-404, MAM MB-33, Syntecno TeeBee, and more (see Related & Alternative Gear sidebar).
Ironically, these days it's become trendy to dislike the 303 again, now because of over-use. But I don't and you shouldn't either because it is one-of-a-kind and it's just got that sound that everyone loves! Fatboy Slim says it best in his song "Everybody Needs A 303!"
Getting creative with the 303 always leads to great sounds! Add a guitar distortion pedal for instant hard-core acid and techno. Use the CV and Gate outputs to control other old synthesizers and get that elastic 303 groove workin' your other synths (especially cool with a polyphonic synth). It is used by: Aphex Twin, 808 State, Future Sound of London, Massive Attack, Orbital, Eat Static, Norman Cook (Fatboy Slim), Air, Astral Projection, Josh Wink, Plastikman, Überzone, Moby, Hardfloor, Ultramarine, Underworld, BT, The Prodigy, Jimmy Edgar, Union Jack, Front Line Assembly, Pet Shop Boys, Freddy Fresh, Luke Vibert, and the Chemical Brothers.
There are some custom modifications for the TB-303 which are definitely worth mentioning here:
TB-303 Devil Fish Mod
Get all the acid you can squeeze out of your TB-303 with the Devil Fish modification, designed to enhance and extend the range of the 303's filters and sound. Drastic, subtle and flexible modifications retain the mild-mannered TB-303 sound capabilities, and create a completely new instrument. The Devil Fish modification was created and is available from Robin Whittle in Australia. More information is available at the TB-303 Devil Fish web site. See the YouTube links for a video demonstration.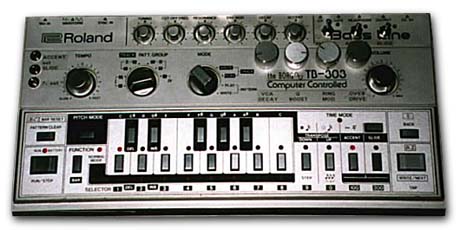 TB-303 Borg Mod
The Borg TB-303 upgrade / modification - similar in many ways to the Devil Fish but with advantages. This is a major upgrade available for the TB-303 from Analogue Solutions. This upgrade adds features that allow greater creativity and flexibility in creating new sounds and live performance. See the YouTube links for a video demonstration.
Demos & Media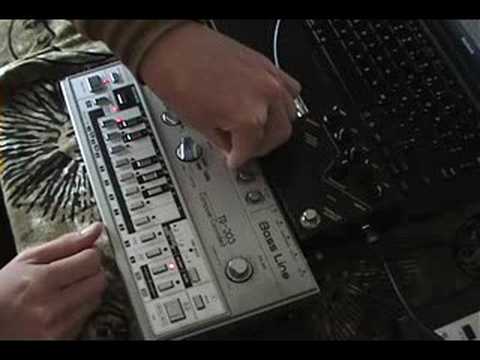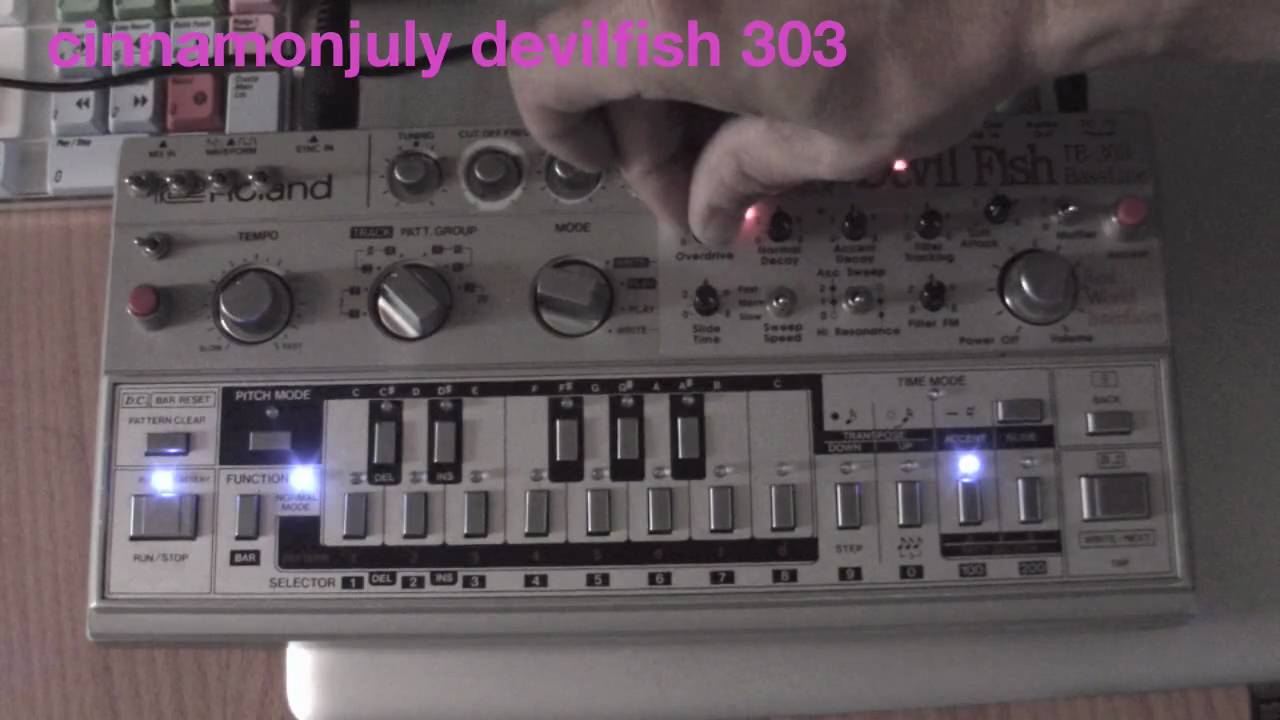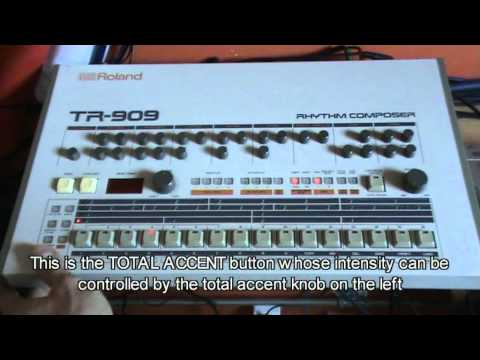 Everybody Needs a 303 by Fatboy Slim
Audio Clip 1
A series of TB-303 demo bassline patterns.
Audio Clip 2
This is a short basic 303 groove that shows some of the range of sounds possible. One third of the way through a RAT distortion pedal beefs up the 303 pattern for some even squelchier, harder acid!
Audio Clip 3
Cool basslines surrounded in delay, flange and reverb. Several acid loop lines showcasing some of the 303's range and possibilities.
Manual
Roland has made manuals for most of their products available as free PDF downloads.
Specifications
Oscillators -
1 VCO : Sawtooth or Square waveforms. Tuning control pot.
Filter -
18dB/oct lowpass resonant filter with controls for cutoff, resonance, and envelope amount
VCA -
Control pots for Decay time and Accent intensity
Sequencer -
Patterns: 64; Songs: 7
Control -
CV / GATE / DIN Sync
Date Produced -
1982 - 84