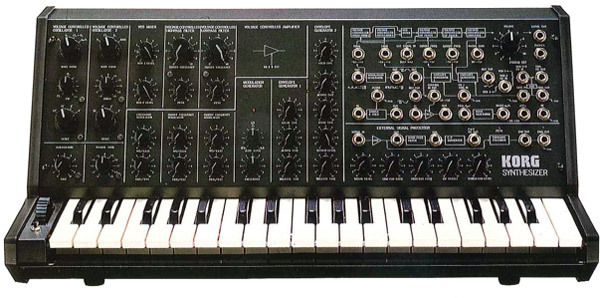 The MS-20 was one of Korg's first major successful portable analog monosynths and even today it is still a great little machine! The MS-20 is the big brother to the MS-10. It is an analog two-oscillator monophonic lead and bass synth with hard wired and patchable connections. The hard-wiring can be overridden however, using patch-cords. This type of hard-wired but patchable design was similar to the ARP 2600 of the late seventies. Of course the 2600 was much bigger and better. But the MS-20 offered a lot of flexible control and great sounds at a more affordable price.
In addition to two analog oscillators, the MS-20 featured two resonant VCFs (filters), two VCAs, sample and hold, a noise generator, an assignable mod-wheel and lots of knobs! The VCF (filter) section is capable of high-pass, low-pass, notch and band-reject which is unique and different than your basic lowpass style filter. External sound sources can be routed through the filter section as well. In fact William Ørbit uses the filter in his MS-20 relentlessly to filter and tweak his samples, beats, delay returns, vocals, etc.
There's also a Pitch-CV converter for triggering sounds from external sources. Aphex Twin makes quite a bit of use of this, feeding the input stage of his MS-20s with drum sounds and other untrackable audio to get the synth to make a wide variety of crunch/squawp/screech noises by mistracking the filters, etc.
As for its sounds, the MS-20 sounds great! It makes a great alternative for Minimoog-seekers. The MS-20 is great for just about any type of analog synth sound you could want! Fat round bass sounds, percussive bass or sounds, noise effects, squiggly-bubbly sounds or sinuous-worm leads are all waiting to be unleashed from inside this classic beast. The MS-20 is not only a great sounding instrument, but a great learning-synth. It is fairly easy and intuitive to operate but in doing so you can learn and understand more about synthesis and signal-flow. It is used by William Ørbit, Aphex Twin, Hardfloor, Air, SkyLab, Stereolab, Vince Clarke, Astral Projection, Biosphere, Apollo 440, Mr. Oizo, Jimi Tenor, The Prodigy, OMD, Freddy Fresh, Luke Vibert, Einstuerzende Neubauten, Add N to (X), Daft Punk, Coldcut, Die Krupps, Skinny Puppy, Electronic Dream Planet, Jimmy Edgar, Front 242, Front Line Assembly, The Legendary Pink Dots, KMFDM, Severed Heads, Royksopp, The Faint, The Shamen, Jean-Michel Jarre, Soulwax, Ladytron and Portishead.
Demos & Media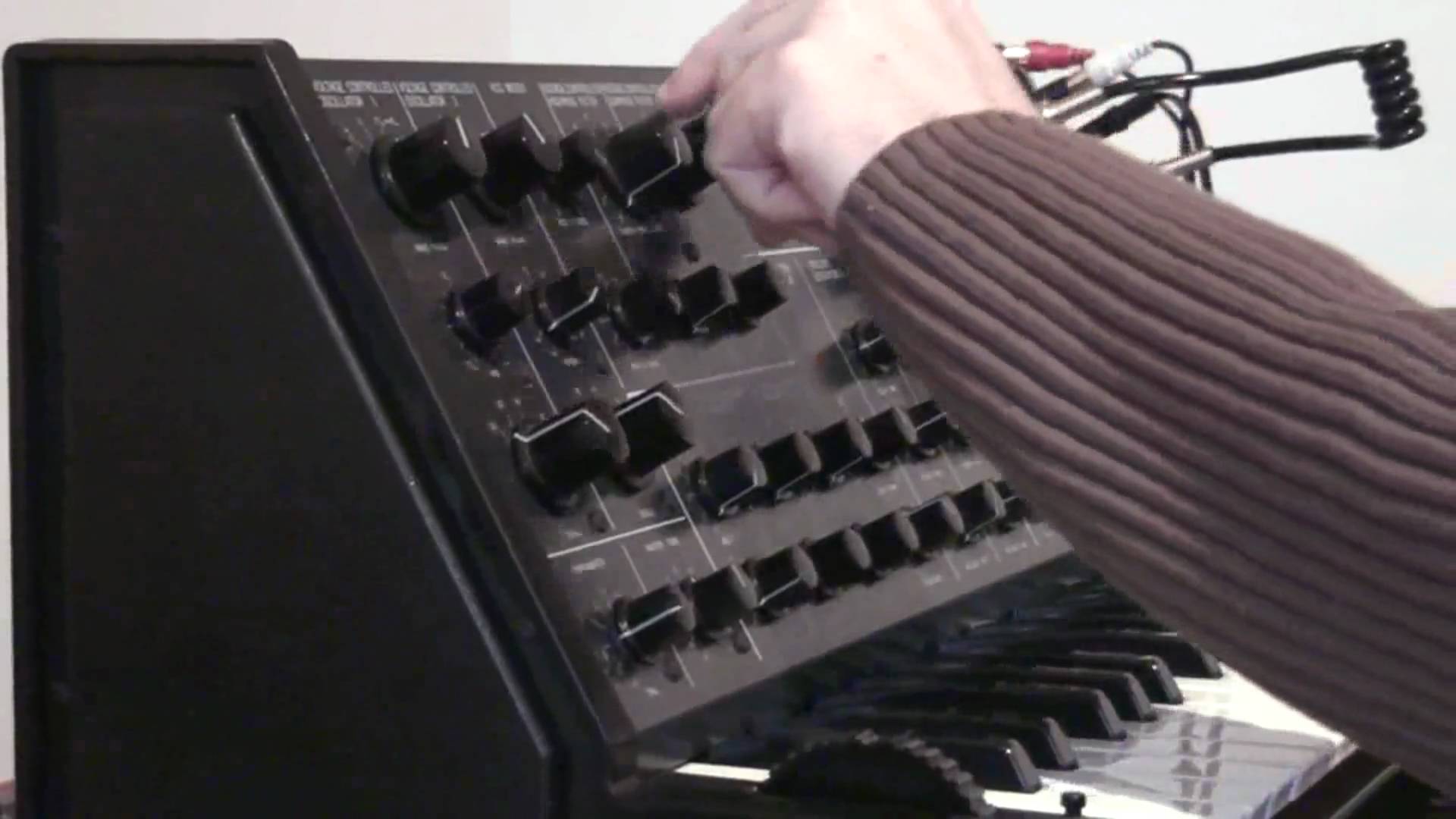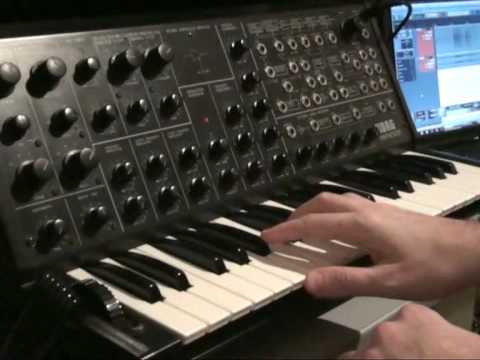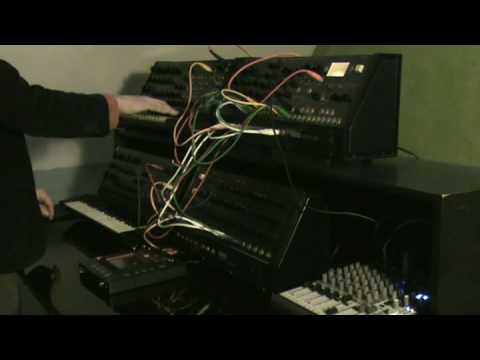 Korg MS family party (MS-50 + MS-20 + MS-20 + SQ-10)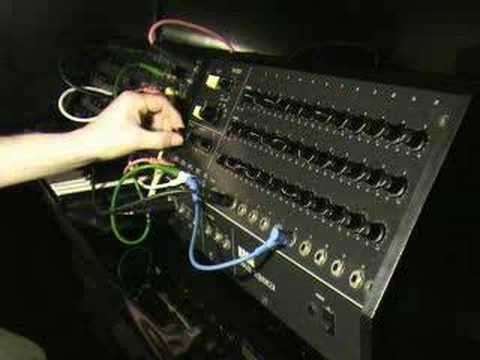 Korg SQ-10 plays the Korg MS-20
Manual
Read or download the complete owner's manual for the MS-20, submited by Leen Groenewegen.
Service Manual
Original parts and servicing manual for the MS-20, submitted by Niels Kloes
Brochure
PDF of 1980 Korg Brochure, submitted by Niels Kloes
Specifications
Oscillators -
2 VCO's + noise
LFO -
One LFO w/ multiple waveforms
Filter -
2 MultiMode VCFs: Lowpass, Highpass, Notch, BandReject; with ADSR
VCA -
2 VCAs: ADSR + Sample and Hold with an envelope follower
Resources
Images from a Korg product brochure and Perfect Circuit Audio.
Additional information provided by DAC Crowell.