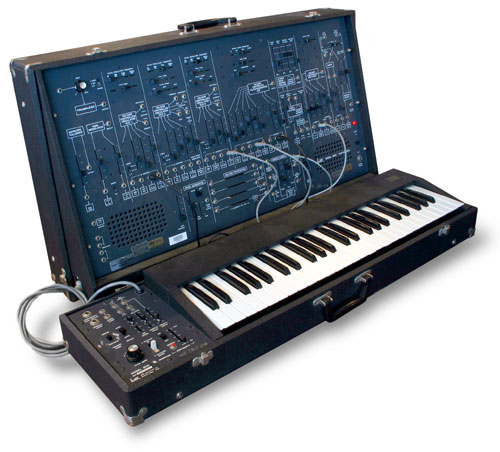 ARP's 2600 is without a doubt one of the finest analog synthesizers ever produced. For decades, it has been used in all forms of music and in the hands of many famous artists. This unique semi-modular monophonic synthesizer was designed for professionals but was also user-friendly enough to be used as a teaching instrument. The 2600, in fact ARP as a whole, competed directly against the synthesizer systems coming from Moog throughout the 1970's. The 2600 was ARP's answer to the modular system, creating a more compact, more stable and more intuitive synthesizer.
While most modular systems of the time were custom ordered and built to the buyer's specification, that flexibility often came at a high cost, both on the wallet and the brain. Instead of picking and choosing from a catalog of individual modules that you (or the manufacturer) then had to mount inside a case and wire together, the 2600 is a semi-modular system with a fixed selection of basic synth modules internally pre-wired and ready to go! Most of these connections can be "re-wired" with patch-cords at clearly labeled patch-points. This made the 2600 more user-friendly, portable and easier to create sounds with!
The 2600 is an analog beast capable of producing some amazing sounds. Its basic architecture consists of a totally analog signal path with three oscillators, one 24 dB/oct filter, one ADSR envelope, one VCA and one mixer section. Additional features include an envelope follower, ring modulator, noise generator, LFO with sample and hold, built-in spring reverb and a pre-amplifier with stereo speakers. Truly a model of analog subtractive synthesis, the 2600 has plenty of switches and sliders to satisfy all your creative sonic needs. If you have a keen understanding of how the different synth modules operate, with some creative patching and routing you can construct some truly expressive and musical analog sounds. Or you can forego patching the signal and rely entirely on the 2600's standard internal pre-wiring which routes the signal through a traditional synthesizer signal path.
Produced from 1971 to 1980, the 2600 has undergone several revisions comprising four model generations. They are all a little bit different, some with changes due to reliability issues, some due to legal issues, and some for cosmetic reasons. It's accepted that while the 2600s became more reliable and serviceable as their production progressed, they also got worse in the sound quality department, especially among models made after 1972. They're still great, but relative to the early models, they just got less great sounding. Naturally, the best sounding models are the oldest and rarest. What follows is a break-down of the 2600 series. Much of the following info can also be found at CMS Discrete Synthesizers.
Model 2600:
The Model 2600 was produced in early 1971 and is known as the "Blue Marvin". It has mistakenly been called the "Blue Meanie" but according to Alan R. Pearlman, the "Blue Marvin" is so named after Marvin Cohen, ARP's CFO at the time. It came in a bright blue aluminum case with a funky and fragile wood and metal enclosure. It used an entirely micro-chip based voice path but the chips wound up being highly unreliable, although they sounded great! Only a few of these were made (approx. 25) and most of them were built in a garage.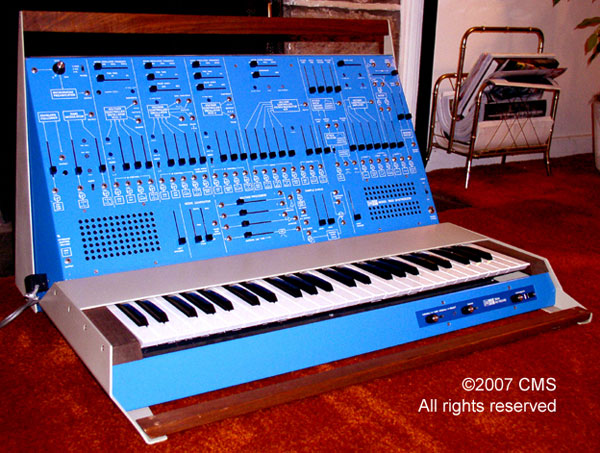 ARP 2600 Blue Marvin
Model 2600C:
The 2600C was produced mid-1971 under proper factory conditions. The blue face plate was replaced by a gray face, leading to this model's nick name of "Gray Meanie". The wooden and metal enclosure of the previous model was retained, but a slightly updated keyboard (model 3604C) was added. About 35 of these were made.
ARP 2600C Gray Meanie
Model 2600P:
2600P v1.0: Later in 1971 came the 2600P v1.0 which featured the same metal case (and the same electronics as the original models) now housed in a much more roadworthy suitcase-style enclosure.
2600P v2.0: As mentioned before, the chips used thus far, though they sounded great, had reliability issues. ARP addressed this with the 2600P v2.0 around 1972. The most significant change was the switch from the Teledyne brand 4011/4017 VCO chips to the 4027 from National Semiconductor.
2600P v3.0: After a short run of the v2.0, a few more internal changes led to the 2600P v3.0 which switched to the 4027-1 VCO. These new VCO chips were noisy and did not sound as good as the previous chips. The rectangular Tonus ARP logo was replaced by a new G-clef ARP logo which is often used to distinguish these newer 2600's from the previous models version of the 2600P. Also, the front panel was made a little taller, providing some extra room along the very top and bottom of the front panel. The 2600P v3.0 was produced from 1972 to 74 and is the most common model.
2600P v4.0: A new duo-phonic keyboard (Model 3620) with LFO was introduced with the 2600P v4.0 in 1974. It also has the new G-clef ARP logo.
ARP 2600P v2.0
Unfortunately, further changes to inferior parts were just around the corner. The Model 4012 filter used in all the 2600s through 1976 utilized a design that was a copy of Moog's patented ladder-filter design. This led to a legal dispute between Moog and ARP which forced ARP, under the threat of legal action, to design a new filter. This resulted in the Model 4072 filter, a four-pole low-pass VCF which, unfortunately, is widely considered to be faulty due to a design error. The frequency response of the 4072 filter only goes to about 12kHz giving it a duller and weaker sound than the previous Moog style 4012 filter. This issue was not exclusive to the 2600, but also plagued some of ARP's other products including the Odyssey.
Model 2601:
2601 v1.0: The first 2601 models looked nearly identical to the last 2600P models. The major differences were improved jacks and slider controls and smaller trim holes. They were also still using the disputed 4012 filters during their production run from 1975-76.
2601 v2.0: In 1977 ARP started using their new 4072 filter in the model 2601 v2.0 which also featured the bold new orange-on-black design. These were produced from 1977 through 1980.
2601 v3.0: Late in 1980, a final revision was released with un-potted submodules, making them easier to maintain, and a revised suitcase. However these late models are quite rare as their release coincided with ARP's final days.
ARP 2601 v2.0
There were three versions of the remote keyboard associated with the 2600. The Model 3601 is a very rudimentary version with just Portamento and Tuning controls. The Model 3604 is similar but adds adjustable scaling and was used until 1974. The duo-phonic Model 3620 (pictured) which adds a dedicated LFO, latching and some other very useful features was introduced with the 2600P v4.0 and was used with all subsequent models from 1974 to 1980.
ARP 3620 Keyboard
Charting the History of 2600 Models
In its ten year run, no more than an estimated 3,000 units were produced. With those numbers, the 2600 can be considered somewhat rare, although its impact on music has been anything but rare! Famous 2600 users include Orbital, Underworld, 808 State, Meat Beat Manifesto, Hardfloor, Jean Michel Jarre, BT, Joy Division, Depeche Mode, Weather Report, Rebirth, Xpando, Add N To (X), Chemical Brothers, Front Line Assembly, David Holmes, Tony Banks, Rick Wakeman, Pete Townshend, Roger Joseph Manning Jr., Patrick Moraz, Matthew Sweet, the Crystal Method, Stevie Wonder, Vince Clarke, Freddy Fresh, Nine Inch Nails, and Edgar Winter. It was even used at Skywalker Sound to create the vocalizations for R2D2!
The 2600 has had a lasting popularity that has led to its modern rebirth in the form of some excellent computer software synth emulations. For the most realistic sounding reproduction check out the Timewarp 2600 from Way Out Ware. Also be sure and look at Arturia's ARP 2600V which offers a faithful visual recreation and experience.
Demos & Media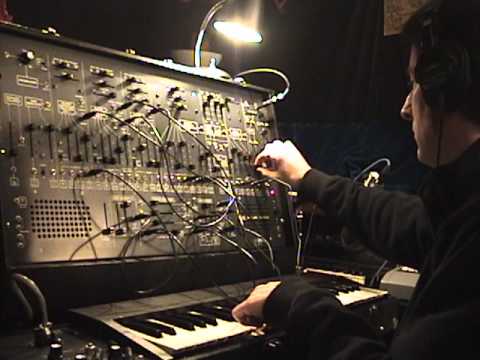 ARP 2600 Demo Series Introduction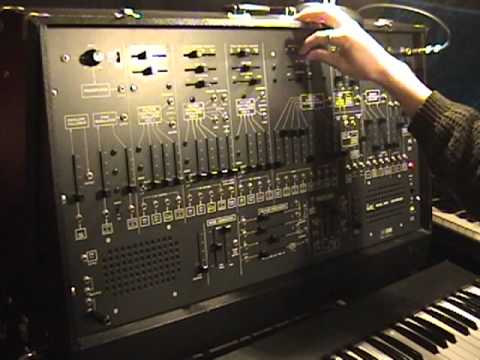 The ARP 2600: 4012 Filter Part 1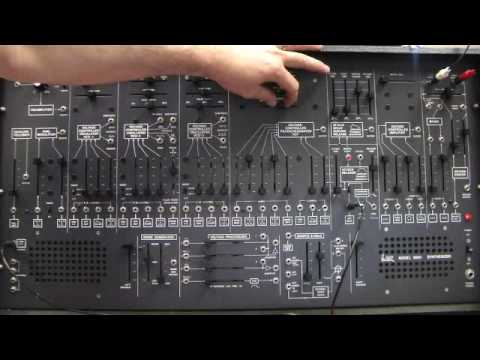 ARP 2600 Semi-Modular Synthesizer Demo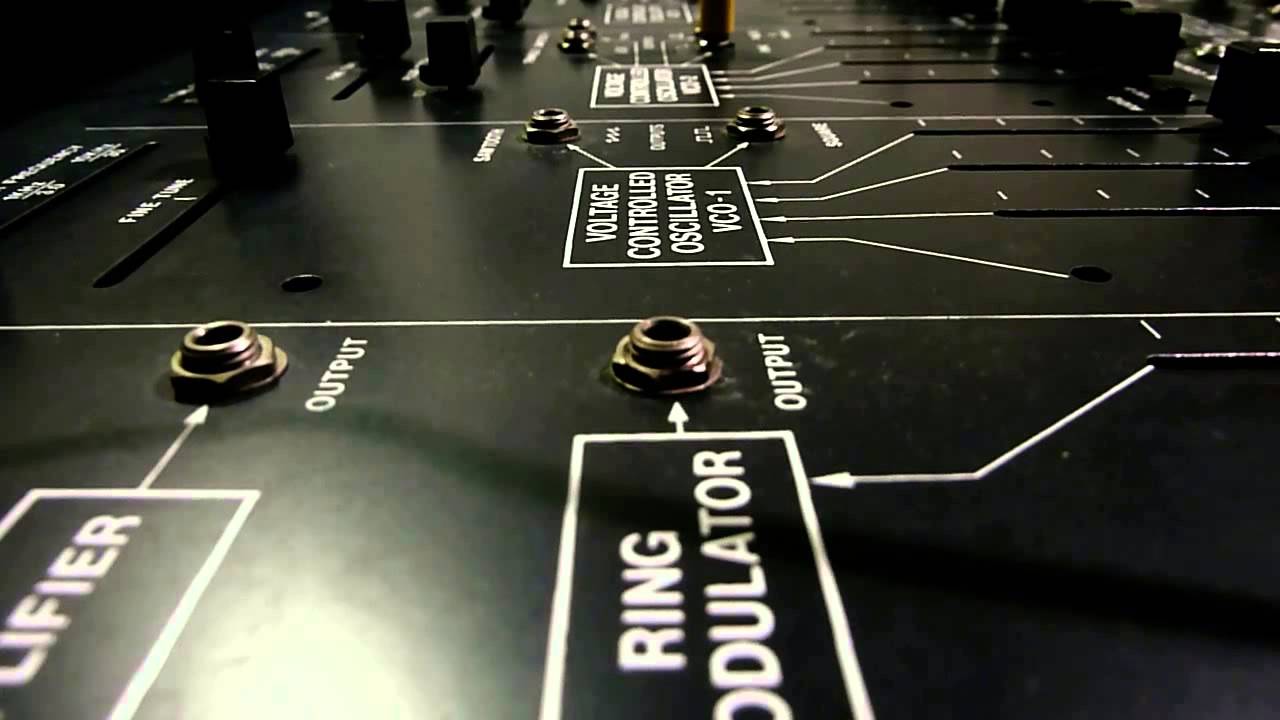 "Ode to the 2600" song featuring ARP 2600 (x2) and Analogue Solutions
Audio Clip 1
Some hard and fast grooves from the ARP Sequencer played through an ARP 2600.
Specifications
Oscillators -
3 VCOs: VCO 1 saw / sqr; VCO 2 saw / sqr / tri / pulse / sine; VCO 3 saw / sqr / pulse (Model 4011 VCO on early 2600s, replaced by Model 4017 VCO, replaced by Model 4027 & 4027-1); White Noise Gen: Continually variable from LF to pink to white (Model 4016 Noise Gen replaced by Model 4022).
LFO -
Patchable with tons of modulation sources and shapes; Model 4015 Sample and Hold.
Filter -
24db lowpass, self-oscillating; Digital Ring Modulator: AC or DC coupled. Model 4012 VCF (1970-76). Model 4072 VCF (1976-81).
VCA -
Env 1: ADSR
Env 2: AR; Linear or Exponential control; Envelope Follower
Model 4010 VCA on early 2600s, replaced by Model 4019 VCA.
Keyboard -
Remote Keyboard with 49 keys (Models: 3601, 3604, 3620)
Arpeg/Seq -
YES via ARP Model 1601 Sequencer
Date Produced -
1971 - 1980
Resources
Images from:
Additional information provided by DAC Crowell
Review updated June 2012.