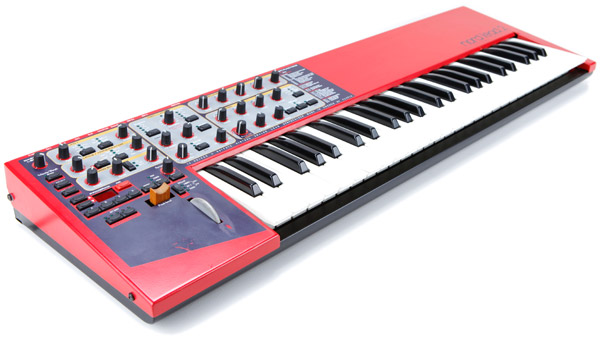 The incredible Nord Lead synthesizer is taken a few steps further with the Nord Lead 2. It uses the same synthesis technology and sounds as good as the Nord Lead, but adds a few nice new touches. These features include a ring modulator, OSC 1 can sync with the white noise generator, increased LFO and arpeggiator waveforms and patterns, distortion in the squelchier punchier filter section and 4 individual outputs.
All the great sound, MIDI control and analog-like sound and design that made the Nord Lead famous return in this new and improved version. For those of you who do not need the 49 note velocity+aftertouch sensitive keyboard, there is a rack module version - the Nord Rack 2.

The Nord Lead 2 is the synthesizer of choice for many professionals including: The Crystal Method, Fatboy Slim, Nine Inch Nails, The Prodigy, Leftfield, Mike Oldfield, Front Line Assembly, KMFDM, Mirwais, Underworld, Jean Michel Jarre, Skinny Puppy, Depeche Mode, and A Guy Called Gerald.
Demos & Media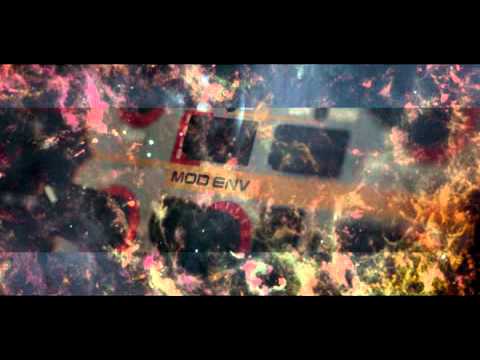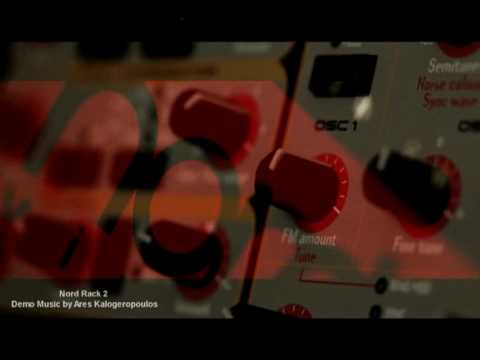 Nord Lead Rack 2 - Waterball - (What the Nord can be)
Audio Clip 1
All kinds of impressive basslines, pads and sounds from this excellent synthesizer.
Specifications
Oscillators -
2 VSM oscillators: sine, triangle, sawtooth, pulse and noise
LFO -
2 LFO's (triangle, sawtooth, random) control OSC 1 or 2, filter, pulse-width, ADSR envelope
Filter -
12 dB/oct 2-pole lowpass, 24dB/oct 4-pole lowpass / bandpass / highpass (both with cutoff, resonance, env amount, env velocity, key tracking, ADSR envelope)
VCA -
ADSR envelope and Amplifier Gain control
Keyboard -
49 keys (velocity sensitive)
Memory -
99 patches (59 preset, 40 user), 99 performances, 10 drum kits
Control -
MIDI (4 parts), and all knobs and controls are MIDI!